William McIlvanney's voice is as distinctive as his writing. It was used to good effect in the mid noughties in an advertising campaign to promote Scotland on Sunday newspaper. With a view to making his Dispatches even more personal, I asked Willie to record some of his work for this website. He supplied the voice while I supplied the technology and pressed the buttons.
Neil McIlvanney
Personal Dispatches





These are personal dispatches from my life, a fragmentary record of my attempts to come to terms, through thought and feeling, with my experience of both private and public happenings. They are fragmentary because experiences always seem to come at me like flak.

I can see no coherent or meaningfully chronological shape to it beyond physical erosion...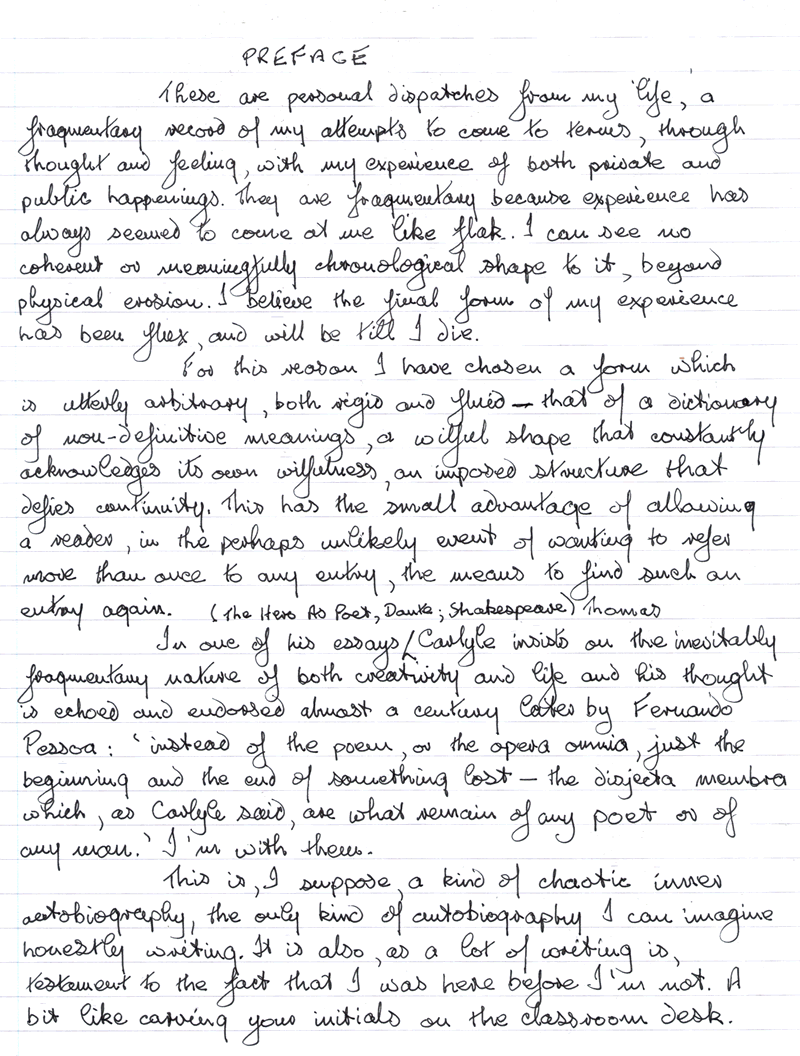 Visting my Mother in my mind, in her 88th year



There are relationships so central to our lives that we hardly ever express them in words. My relationship with my mother was like that. She had been so essential to the person I became that it was never mentioned. Then one Mother's Day I wrote her a poem called Visiting my Mother in my Mind in her Eighty-eighth Year.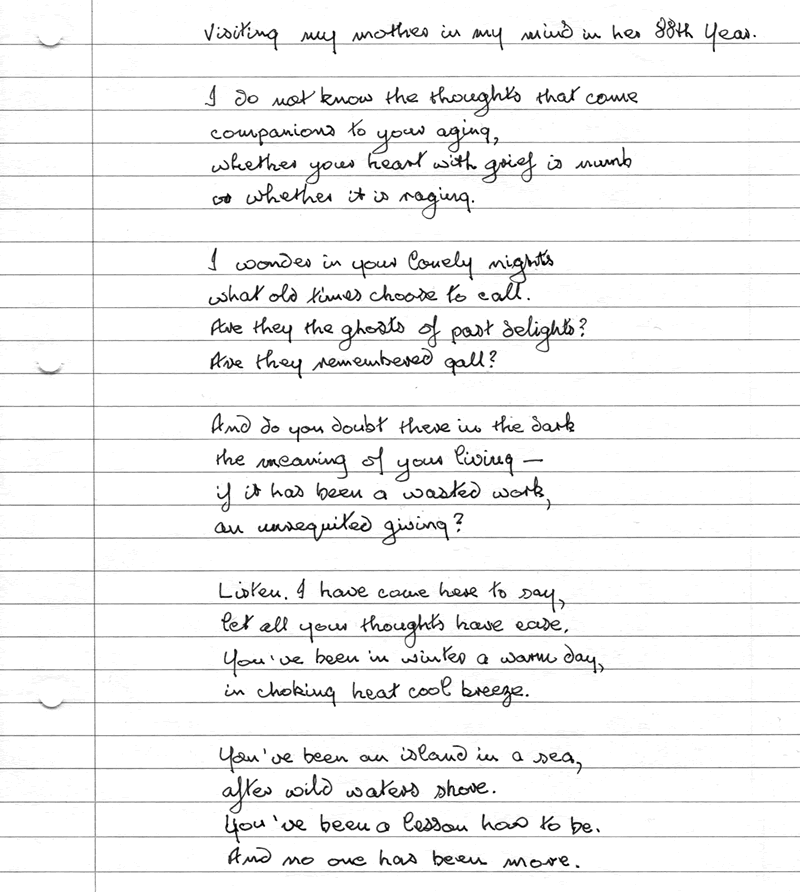 Breaking Up



There are certain events in life that connect one of us to another - you know, experiences we go through that have been shared by many other people. One of those, I think, is when a relationship breaks up - that kind of unfocused depression you can have and the sense that even the trivial things are instinct with the sadness you are feeling.


e-mail: william.mcilvanney@personaldispatches.com