All of the Photos below are from Willie's personal album. Willie loaned the album to me to get "a few pictures" for this website and, as I thought this gallery page would be a good idea, I scanned more than a few and picked out the selection below. All pictures

William McIlvanney.
Neil McIlvanney
Willie Goes Back to School - Kilmarnock Academy Friday 28th March 2014
As all Willie's novels are back in print - a family celebration chez Trish - December 26th 2013
Imprint Festival Kilmarnock with Gordon Ferris - November 16th 2013
Lazing on a sunny afternoon - August 4th 2013
(Above left) Andy Dunlop, William McIlvanney, John McPartlin and Bob Cooper. "Friends since University who have met every month since then, mainly in La Lanterna, to explain to the world what it's doing wrong, although the world never listened."

Willie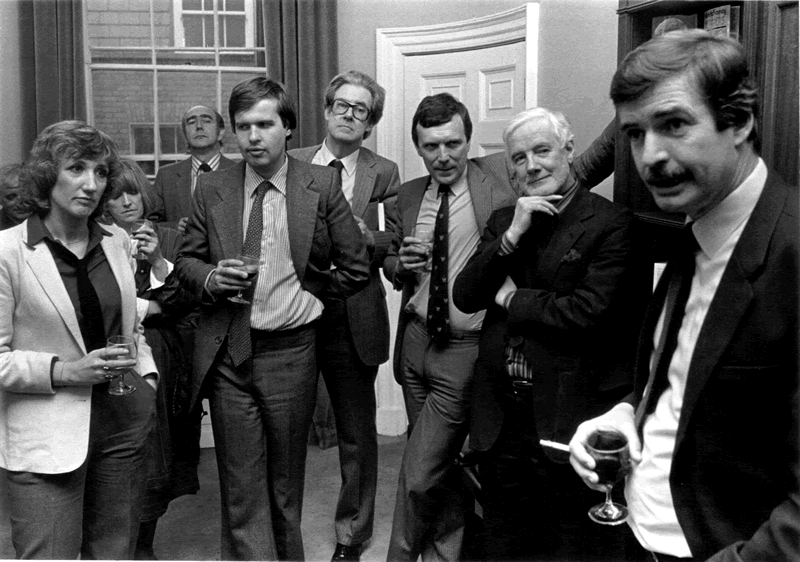 William McIlvanney, Fulton Mackay and others at the original launch of "The Papers of Tony Veitch".
e-mail: william.mcilvanney@personaldispatches.com