The Jury Room

(Week 3)
Posted 6th April 2014
There are two sides to every generation gap. From The Herald : Sat 04-Apr-1998
In the third of this innovative series, the regulars of The Jury Room try to come to terms with the alien remoteness of the young, whose values alter with such erratic rapidity that those of a more sedate intellect fear for the immediate future and call for another round.
You can't do that! How often have I told you? You can't do that!
Liz (sometimes called - but never in her hearing - Miss Tonguelash) has finally exploded. Expert observers (and, given enough drink, everybody is an expert) have seen this coming since she appeared through from the hotel and went behind the bar of The Jury Room. She has been moving about, arranging things already arranged, and washing glasses already washed. Harry Kari, demoted instantly from regular barman to redundant bystander, is dodging her snow-plough presence like an elephant trying to learn the quickstep.
It is a good idea to dodge Liz in her present mood. There is obviously something she is going to say and you'd better hope she doesn't say it to you. Now that she has finally said it, it's like a klaxon going off. (To read on click here.)





Chapter One
Posted 6th April 2014
IT IS AS IF, he would think, who I thought I was has dried up like a well and I have to find again the source of who I am.


HE WOULD REMEMBER THE JOURNEY back home from Grenoble through Heathrow Airport, the uncertainty of it, how it is better to travel in doubt than to arrive, and how every stage of his returning reminded him forcefully that the man who was going back to Graithnock was still the boy who had left it, and that the summer of the kiln continued to happen in him.

He would be puzzled by repeating moments of that summer, their small persistence, amazed at the disparity between the triviality of the incident and the longevity of its endurance, like coming upon an octogenarian mayfly. They came, it seemed, of their own volition. No doubt they were occasioned by some sequence of thoughts which he could not retrace. But they were for him not logically explicable. Whatever purpose he had been imagining himself to have in wandering whatever corridors of the mind, it seemed the purpose had been ambushed. It was as if a door, in some corridor down which he was passing, were suddenly to open for no reason, spontaneously.

And there in a long-forgotten place, lit by a long-dead sun or by a light-bulb which had burned out years ago, were places and people he had known. The places were as they had been, unchanged. The long-abandoned furniture was neatly in place. The people were still talking animatedly about problems long since resolved, still laughing, still saying words that he could hear, still brewing tea that had been drunk. They could be young who were now old. They could be alive who were now dead.

(To read on click here.)




Dispatches




This website features writing by award-winning author and journalist William McIlvanney. One or two new Dispatches will be posted regularly and will be archived on this site. A lot of the writing featured here is new and unpublished, although extracts from Willie's existing body of work - journalism, essays and short stories - will also be included. All writing -

William McIlvanney.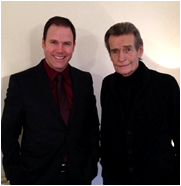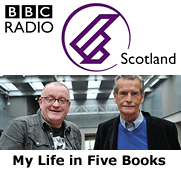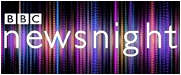 To read Doug Johnstone on William McIlvanney click here.

Willie and his website are featured on page 3 of S on S. Click here.

To read Susan Mansfield's article on William McIlvanney click here.



To read Allan Massie on William McIlvanney click here.

To read Hugh Macdonald on William McIlvanney
click here
.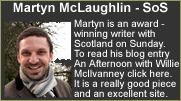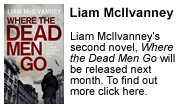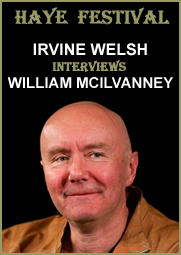 At the Haye Festival on Sunday June 2nd 2013, Irvine Welsh interviewed William McIlvanney. Check it out here. After one particularly dark question about the socio-economic conditions in eighties Scotland, Irvine lifted the mood with: "Anybody got a question about puppies, bunnies & kittens?" Love it! And what an infectious laugh!